E950 NOW SHIPPING
Our new E950 Circuit Bent VCO is now shipping to dealers worldwide. The E950 features licensed technology from the original Texas Instruments LPC speech synthesizers (such as the Speak and Spell), including the original voice ROMs and algorithms from two generations of speech DSPs. Additionally, 2 banks of 16 wavetables each from the E350 Morphing Terrarium are included for a low-cost morphing VCO.
Check the E950 page for specs and demos.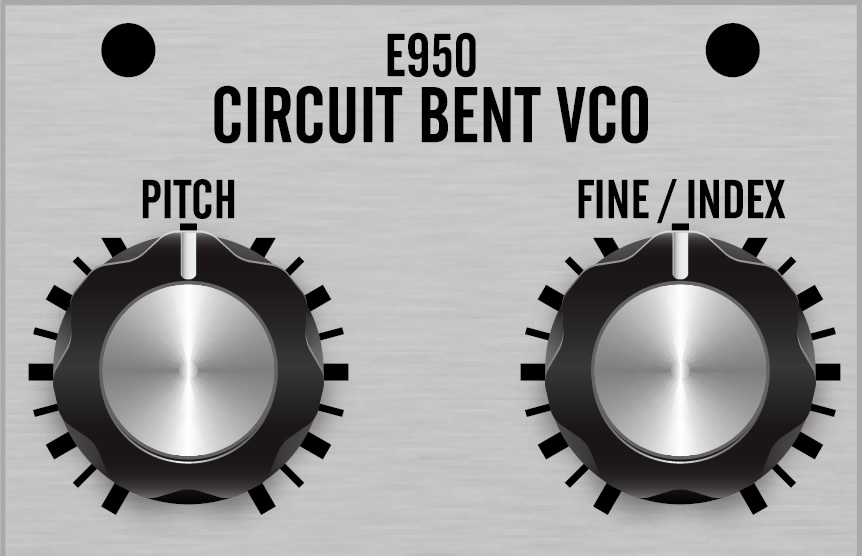 KNOBCON 2015: NEW MODULES
We will be attending KnobCon in Chicago on September 11-12. Along with a demo system containing our current module lineup, two new modules will be shown in prototype form. We estimate that both modules will be available at dealers worldwide later this year.
The E620 is a combination USB Host and Device interface with two 16-bit CVs spanning -2V to +8V and two gate outputs. These four outputs can be assigned (via MIDI Program Change messages) to 12 different settings. Modes for drum triggers, MIDI clock division, and monophonic/polyphinic CV/gate are included. The module is 4HP wide. Pricing is not yet finalized, but is expected to be $249 or less.
The E950 is a 10hp DSP-based VCO that combines the famous "smooth morphing" of the E350 Morphing Terrarium with fully licensed "Speak & Spell" technology from Texas Instruments. R&D is ongoing but visit us at KnobCon to check out the latest prototype. Estimated price is $199.
NEW WEBSITE
Synthesis Technology welcomes you to our all-new website, designed for fast and easy navigation on both desktop and mobile devices. This is our third complete overhaul in the last 18 years. Our new site includes information about all of our products, past and present.
Please contact us if you have any feedback.